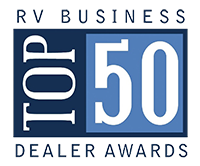 Gib's RV Superstore has been serving bay area for 70 years, providing top quality RVs, parts and service

We're a family, working together, playing together, and laughing together.

We love selling adventure and seeing our customers experiencing the joys that come with owning an RV and embracing the RV lifestyle.

Believe in giving back and supporting the community that has supported us so graciously throughout the years.
Who we serve
We see camping as a way to bring family and friends together to create lasting memories.

We know all of our customers don't come to us with the same RV use in mind. We know that there are families looking to experience the great outdoors with their families, while empty nesters and retirees may be looking for a great way to travel the country together. We also believe an RV can be a great options for someone looking to scale down their lifestyle and live a more simplified life while avoiding the costs of a high mortgage payment. We look to serve all types of RV owners and their lifestyles.
How we serve
Work hard to provide the best RV's at the best price. Our sales team is continually attending training to learn more about our products and other products in the industry so that they can easily identify customers needs and desired features.

We love serving our RV owner family by providing the best parts department selection and knowledge in the area.

We have the largest service department in the area and make it easy to drop your RV off for an appointment. For local RV owners, we offer Mobile RV service so that you don't have to go through the hassle of hooking up and bringing to us.
Our History
In the late 1940's, Anges Smith purchased a piece of property at 342 North Bay Drive. This became Smith Trailer Sales. When Smith Trailer Sales moved, the property on North Bay Drive. was sold to Gilbert Abbott. Mr. Abbott named the business Gib's Trailer Sales. Mr. Abbott remained at the North Bay Drive location until about 1956 until it moved to 1845 Ocean Blvd.
The business sold mobile homes but they also sold campers and travel trailers. Gib's also did repairs and service on the units they sold. Gilbert Abbott sold Gib's to Leon H. Thorne in approximately 1971. The basic operation remained the same throughout most of the time Mr. Thorne owned Gib's. Toward the end of Mr. Thorne's ownership, he did start phasing out the sale of mobile homes. Leon sold Gib's Trailer Sales in March of 1986 to Edward D. Eckes. Mr. Eckes renamed the business to Gib's Rv's and incorporated. Ed introduced new motorhomes to the Gib's RV's Inc. throughout his ownership.
Edward Eckes sold Gib's RV's Inc., in July of 1997 to William Leslie and Daniel McCarren. Bill and Dan have continued the ongoing improvements and upgrades and in 2004 renamed the company to Gib's RV's Superstore.
Nine years later, in the Summer of 2013 Gib's RV Superstore is purchased by new owners Lisa and Ray Larkin of Elmira Oregon, who partnered with Gib's long time sales manager Bob Schultz. Retaining the original staff, and adding a few new faces to our service department the trio continues the philosophy of Superstore selection and service with the friendly faces of a home town dealer.
contact us
Gibs RV Superstore is conveniently located near the areas of North Bend, Barview, Bunker Hill and Glasgow.